Carterm Intermodal Logistics Inc. specializes in storage of all types of ocean containers. Our strategically located, secure and efficient storage facility will handle any volume of your containers at significantly reduced costs; in fact, you will start saving money with Carterm immediately after your carrier's grace period ends. We also offer competitively priced lifting fees and shuttle service to CN and CP terminals. At Carterm we understand that our customers count on us and we earn their trust through consistent and reliable service.
For your convenience we offer extended hours of operation Monday through Friday 7 am to 7 pm and, should you require urgent attention and expedited processing of your shipment, we are able to offer emergency services after hours and during weekends.
You could arrange all of your containers to be handled by Carterm and save money on all types of shipments, including shipments of reefer and in-bond containers.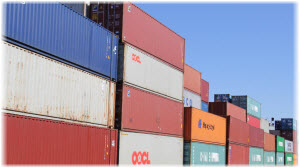 Carterm employees are trained to handle in-bond shipments and temperature sensitive goods, while our facility is fully equipped to handle all types of containers, including those with temperature controls. Carterm Intermodal Logistics Inc. is registered with Canada Customs to handle in-bond goods.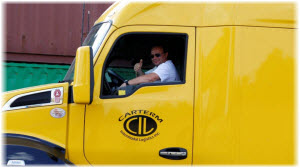 To ensure convenience, reliability and cost savings for our customers Carterm offers a comprehensive solution for all your containerized local logistics. Carterm Intermodal Logistics hosts a large fleet of trucks that provide day to day drayage services as well as local and long-haul direct deliveries. Our fleet is licensed in 48 States and 10 provinces therefore our long haul truck division can service LTL and Full Load shipments throughout Canada and the United States.